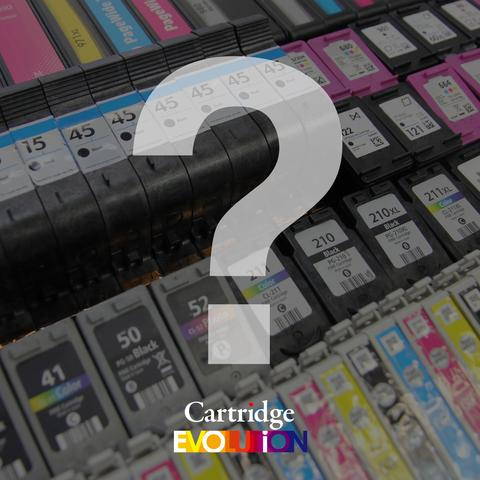 We're faced with an endless myriad of choices within our daily lives. Often businesses ask us about our recycled and remanufactured cartridges. What are the benefits? What does it mean for a cartridge to be remanufactured? Do they provide the same page yields as the originals? Will remanufactured cartridges void my printer's warranty? Are remanufactured cartridges worth it?
The short answer is yes.
What Is an OEM Cartridge?
Simply put, OEM, or original equipment manufacturer cartridges are brand new cartridges that represent a component of a larger system, i.e., a printer. Some common OEMs include Hewlett-Packard (HP), Canon, Xerox, or Epson. These are the types of cartridges you have probably shopped for before at your local Staples, Office Depot, or Office Max. Most customers buy OEM produced products because they have found them to be reliable or are familiar with the brand name.
Recycled vs Refilled vs Remanufactured Cartridges
While they are often considered as one group there are distinct differences between refilled, recycled, and remanufactured cartridges. These differences are both in the products themselves and the process by which they are made. The most stringent regulations are for remanufactured cartridges, such as those we produce at Cartridge Evolution.
Recycled Ink Cartridges- Generic Term
Calling something a recycled ink cartridge does not give the consumer an idea of how the cartridge was produced, the cartridge's quality or the technology used in manufacturing. Essentially any cartridge that was produced using material from previously used products is considered "recycled" regardless of the company's process and whether the recycling actually conserves energy or saves products from ending up in landfills.
Refilled Ink Cartridges- Local "Remanufacturing"
If you have a local office supplies or copier store this is often a process that business owners will provide for customers. Essentially, the term refilled cartridges are exactly as they sound. That is, old ink cartridges that are opened and refilled with ink that the business owner has purchased. Those who refill cartridges will often times do a slight inspection and cleaning that fixes any major or obvious defaults. Usually these cartridge refills are done by small local businesses owners who may personally deliver their cartridges. Consumers see the advantage in paying to refill their cartridges because it is often done at a fraction of the price in comparison to what they originally paid for the cartridge, and is lower than the cost of purchasing remanufactured cartridges.
While this may sound like an obviously good choice, refilled ink cartridges also have their downfalls. For one, the cartridges are not undergoing any proper inspection before they are delivered to their clients. This means that aside from obvious outside dents, the faults of the cartridge are left to the consumer to deal with. Considering that there are many different parts to an ink cartridge aside from the case, including the nozzle plate, flex tape, and the actual sponges inside the cartridge to name a few, this means that the owner of this refilled cartridge can run into numerous problems. This can include smaller page yields and miscommunications between cartridge and printer. Because the three—recycled, refilled, and remanufactured cartridges—are often considered in one category, those who purchase and are unhappy with refilled cartridges may think OEM cartridges are the only consistent product. However, this isn't the case. The standards for remanufactured cartridges often match, if not exceed, the production standards for OEM cartridges.
Remanufactured Cartridges- Environmentally Savvy
So then, what are remanufactured cartridges? These are cartridges that typically undergo a more stringent process from start to finish. While the process can differ from company to company here at Cartridge Evolution remanufactured cartridges are sorted, inspected, cleaned (using water that is filtered using reverse osmosis) rebuilt, filled, and extensively tested for consistent quality before being shipped. This process allows us to ensure that our businesses are receiving topline, quality products while also abiding by OEM intellectual property rights.
The remanufacturing process works to yield cartridges that will work with OEM printers, although they are not produced by the original equipment manufacturers themselves. The difference between OEM cartridges and re-manufactured cartridges? Usually, there are slight, if any, differences and remanufactured cartridges perform better and get the same page yield as their OEM counterparts. And, no, they won't damage your printer. Wondering why original equipment manufacturer cartridges are more expensive? You can read our last article to learn more. And if you're interested in other myths about remanufactured products we debunk the top five here.
In addition to saving significant money per product, another reason, and one of our favorites here at Cartridge Evolution, is the positive environmental impact! By opting to buy remanufactured cartridges, businesses are saving perfectly usable ink cartridges from ending up in landfills! Every second 11 ink cartridges are thrown away. That's nearly 1 million cartridges per day! Choosing to purchase remanufactured ink cartridges means choosing to care for the environment.
Compatible Cartridges- Built From Scratch
Another way companies save costs is by purchasing compatible cartridges. These are cartridges that are built from scratch by third party companies, and are designed to fit OEM printers or other equipment. Because they introduce new raw materials into the market and do not reuse or recycle any aspect of their product – the cartridges themselves are an entirely new product. This generally, although not always, happens when the OEM does not have a specific patent on the design of their cartridge or the patent has expired.
The performance of compatible cartridges is not guaranteed. In order to keep price points low while also creating entirely new products from scratch, compatible cartridge producers typically use cheaper materials when producing their cartridges. The use of these cheaper materials results in increased consumer problems when printing that are similar to those of refilled cartridges e.g., smaller page yields, inconsistent print quality, and miscommunications between cartridge and printer. We hope that from reading this article you are able to easily see the differences between the recycled, refilled and remanufactured cartridges. Despite what you choose for your printing needs it would be beneficial to recycle any ink cartridges that you may otherwise throw out. This can save landfills from excessive waste and cut down on the energy sources used in making these products. Have any questions for us? Feel free to leave a comment below.